How to Book
Book your service easily with 3 steps.
Place Your Order Easily
Pick a time,
1-minute booking process.
Order Confirmation
You will receive confirmation from our experts.
Enjoy Your Service
Our expert will show up
on time at your doorstep.
Post Renovation Cleaning Pricing
Pricing and service duration will vary dependent on the home size
Pricing have included transportation fee, except remote areas. Additional Charge after 6px: +$20 per hour. Transportation fee might be charged for certain locations.Cleaning equipment and vacuum cleaner will not be provided.
We have covered third party liability insurance and personal accident insurance for our services. Cleaners reserve the right to reject to perform any cleaning tasks that they deem it's a life and health risk. Eg. cleaning of an object or area at a high location and requires climbing
The Trusted Name in Deep Cleaning Service
Post- renovation cleaning scope of work
Stains removal
Floor cleaning
Wipe down cabinet
Wipe down stovetop
Washroom santization
Sink & faucet wipe down
Real Customer Reviews from Google
Hear what users like you have to say about our services
清潔服務
馮姐姐非常注重細節,希望能特別打掃的部份都有完成,未夠鐘也會主動詢問邊到還需要清潔,之後還會指定她
Charlotte PV
13 March 2022
清潔服務
工作人員友好、高效且迅速。 強烈推薦他們
清潔服務
準時到達並完成清理400呎的房子......
Lalaland2782
23 December 2021
清潔服務
準時到達, 態度良好
View all reviews
Celebrity Testimonial
Words from Hong Kong's Celebrities.
Cleaner is really professional and attentive, there was minimal criticisms I could make.
Coffee Lam 林芊妤
16/4/2016
The Service was safe, clean and dry. Four hours of service is enough for us. At least once a month, the cleaner sorts all the cleaning issues out.
Skye Chan 陳倩揚
15/03/2016
After a trial of the service, I felt that cleaner was very professional, and all of them have ERB certificates, or more than 5 years of cleaning experience.
Venus Chow 周嘉義
08/04/2016
FAQ
Got some questions , get some quick answers here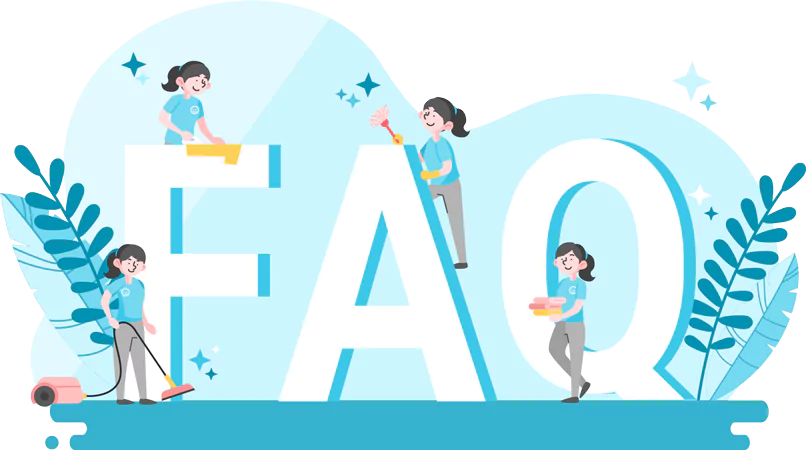 How long does it take to find a local domestic helper to do home cleaning/housekeeping ?

Our network of home cleaners cover Hong Kong Island, Kowloon and New Territories. Bookings need to be made at least one day in advance. Appointments made through our platform, takes on average one working day to match the proposed cleaning appointment with a suitable cleaner.

We may on occasion experience a surge appointment requests during peak hours. This may lead to a shortage of available domestic helpers within the community who have availability to take up the request. We understand your urgency and will be most happy to assist you with the status of your order and where necessary, expedite your order for a cleaning service appointment should we hear from you through Whatsapp at 55778724.

Please be advised that we will be available to hear from you any time between Monday to Sunday 9 am to 6pm.

Who are the home cleaning services providers? Any qualifications? Are they legal workers?

Lazy maintains a vast network of experienced cleaners. They know best how to make homes welcoming. Our professionals are assigned circumstantially. What you do want to know is that we always pick the best-suited individual for your assignment; Trust is important, and so is consistency. We encourage you to build fitting relationships with our professionals.

We also encourage and promote our home helpers to devote themselves to their preferred user. This is why we have included preference options to facilitate your selection of favourite professional on our mobile app. But no surprise, popular helpers are easily occupied, so make your booking in advance or in a fixed schedule. While your interest is registered, we will prioritise your request; We will let you have details about your assigned professional prior to your appointment.

Do I have to be at home during the home cleaning services?

This is up to each user's preference. Some users give their key to the assistant. Others prefer to be at home during the service.

Who will pay to cover the 3rd party liability insurance of home helper or home cleaner?

We like to keep our positions covered, as we do for yours. We have covered 3rd party liability insurance and personal accident insurance for all our home cleaning services

Can I change the home cleaner?

Yes, you can change your home cleaner anytime.

Is my credit card payment secured? How do I make a credit card payment for a home cleaning services?

Payment is processed and protected by Third-Party payment companies (Braintree/PayPal), all the information of user is strictly confidential.

The service fee will be charged in prior to the service and Lazy shall pay our helper after the home cleaning session.

If the user cancel the service within 24 hours before the start of the session, the user will be charged for the full session of the service.

Holidays/ festivals additional fee

Our Service Providers
Enjoy a seamless screening process
Our house keeper was kind and able to work well with children. My son likes her very much. She was able to pick up my son from school, and she was accommodating when the timing arrangements needed to be changed. She is an expert and caring home helper.
Ms. Ng
4.1
4 years experience with ERB certificate
She can handle different cleanings and I can see that she is a domestic helper with many years of experience. Her long service with us has kept us in a good relationship. She meets our cleaning needs and enjoys her work.
Ms. Low
4.5
2 years experience with ERB certificate
This lady is very responsible person, she is careful, fast and efficient. Her conduct is safe and meets our requirements. This is very important for us office workers.
Ms. So
4.2
10 years experience with ERB certificate
A part time cleaner a day, takes all the home cleaning away.
BOOK NOW